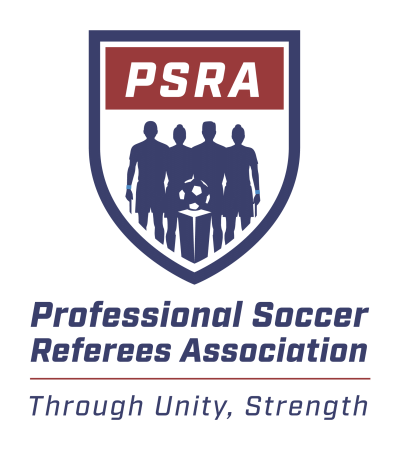 United States and Canada Soccer Referees Union - Major League Soccer (MLS), National Women's Soccer League (NWSL), United Soccer Leagues (USL)
About Professional Soccer Referees Association (PSRA)
The Professional Soccer Referees Association (PSRA) is the certified labor union representing Officials employed by PRO and is an independent association of referees licensed to officiate the game of soccer by the Canadian Soccer Association (CSA) or the United States Soccer Federation (USSF). PSRA officials referee matches in Major League Soccer (MLS), National Women's Soccer League (NWSL), United Soccer Leagues (USL), and other professional soccer leagues within Canada and the United States.
In 2013, the PSRA became the certified labor union for Officials in Major League Soccer - the first soccer officials Union in US history - and completed our first Collective Bargaining Agreement ahead of the 2014 season.
In 2021, the PSRA completed the unionization process and became the certified labor union for the professional Officials employed by PRO who work in NWSL and USL.
---
Membership
For information about PSRA membership please vist our Membership Site.
---